Products are controlled by professional formulator to provide better quality. Certification of our product listed below:
Badan POM (BPOM) Certification

Badan Pengawas Obat dan Makanan (BPOM) is Indonesia national agency of drug and food control
Skincare
Paeonia Brightening Cream (pdf)
Paeonia Brightening Essence (pdf)
Paeonia Brightening Fluid (pdf)
MUI Halal Certification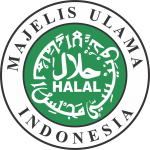 Halal certification make sure our products meet Islamic law based on fatwa, hadist, or/and firman. This certification provide by Majelis Ulama Indonesia.
Skincare
Paeonia Brightening Series (pdf)